About this blog
This weblog is part of the OpenCourseWare project of Delft University of Technology. We will inform you about updates of OCW-website and other interesting things around OpenCourseWare.
OCW Consortium

Visit other Opencourseware sites from around the world.
Posted in
2013
Er is een nieuwe bachelor cursus gepubliceerd van Werktuigbouw: Statica
Statica is de leer van mechanisch evenwicht.
Een lichaam beweegt niet (of is in een éénparige rechtlijnige beweging) als de som van de krachten die op dat lichaam werken nul is. Als ook de som van de momenten die op dat lichaam werken nul is, dan roteert het lichaam ook niet.
De consequentie van deze twee evenwichtsvoorwaarden (som van krachten =0 en som van momenten =0), is dat voor een lichaam waarop een aantal bekende krachten werken de (onbekende) reactiekrachten bepaald kunnen worden .
Dit is van groot belang omdat de grootte van de reactiekrachten de dimensionering en materiaalkeuze van toe te passen componenten bepalen.
Binnen het vak "Statica" wordt in detail ingegaan op de verschillende mechanische belastingen, vaak voorkomende constructies en hoe te rekenen met de diverse belastingen.
Voor de bachelor opleiding Maritieme Techniek wordt het vak Statica anders ingevuld dan voor Werktuigbouwkunde. De eerste 5 weken (4 ECTS) zijn identiek, terwijl de laatste 4 weken (2 ECTS) voor MT andere stof wordt behandeld dan voor WB, nl. statica voor vloeistoffen toegepast op schepen. Onderwerpen die aan bod komen zijn hydrostatica, gewichts- en zwaartepuntsbepaling, evenwichten van drijvende lichamen en schepen en (intacte) stabiliteit van schepen.
Leerdoelen Het vak Statica wordt gegeven in het eerste kwartaal van het eerste jaar. Als voorkennis wordt verondersteld kennis van wis- en natuurkunde op VWO-niveau.
Na afronding van het vak statica kan de student:
– Van een constructie vaststellen of die constructie in evenwicht is.
– In een gegeven constructie een onbepaalde kracht bepalen.
The registration for two new DelftX MOOcs is open. These two courses will start in March and April of 2014. Register now.
Next Generation Infrastructures – Part 1
Explore the complexity and challenges of infrastructure systems (Transport, Energy, IT/Telecom and Water) in the 21st century. In September part 2 will start. There we will focus more on each infrastructure specifically.
Introduction to Aeronautical Engineering
Discover the fascinating world of aviation by investigating aeronautics, with a closer look at aerodynamics and flight mechanics.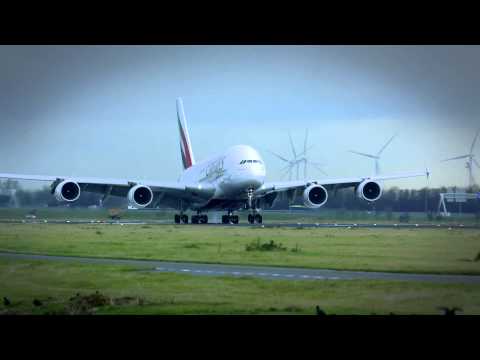 As Anka Mulder (Vice President Education and Operations TU Delft) mentioned, the European commission adopted a new Opening Up Education initiative and launched the Open Education Europa website last week:
" Opening up Education calls for EU-level cooperation to push reforms towards the adoption of open learning environments as drivers to enhance digital skills both for pupils and teachers, and in education in general. Another major point mentioned in this initiative is to support the availability of digital technology and content."
Opening up Education focuses on three main areas:
Creating opportunities for organisations, teachers and learners to innovate;
Increased use of Open Educational Resources (OER), ensuring that educational materials produced with public funding are available to all; and
Better ICT infrastructure and connectivity in schools.
"The main goal of the Open Education Europa portal is to grant access to all existing high-quality European OER repositories in different languages in order to make them easily accessible for learners, teachers and researchers. The ultimate aim is to be able to foster the wide use and creation of OER in several languages, for all educational sectors and disciplines, and to help overcome the current fragmentation of European OER use."
These are important steps for education in Europe. Check out the Open Education Europa portal and browse through OCW-courses, MOOCs and other resources, research and more.
Just published a new bachelor course Applied Earth Sciences: Fluid flow, heat and mass transfer. 
The course is from Bill Rossen, the best teacher of 2013
The course "Fluid Flow, Heat and Mass Transfer," course number ta3220, is third-year BSc course in the program of Applied Earth Sciences at Delft University of Technology. Students in this class have already taken a course in "Transport Phenomena" in the second year, and "Fluid Flow Heat and Mass Transfer" is designed as a follow-up to that class, with an emphasis on topics of importance in applied earth sciences, and in particular to Petroleum Engineering, groundwater flow and mining.
In practice, however I start over again with first principles with this class, because the initial concepts of the shell balance are difficult for students to grasp and can always use a second time through. The course covers simple fluid mechanics problems (rectilinear flow) using shell balances, for Newtonian and power-law fluids and Bingham plastics. Turbulence for Newtonian fluids is covered in the context of friction factors for flow in pipes, flow around spheres and flow in packed beds.
In heat transfer we start again with shell balances for solving simple steady-state conduction problems. Thereafter, special attention is given to unsteady and multidimensional heat conduction, since the equations are similar for unsteady flow in aquifers and petroleum reservoirs. The concepts of orthogonal conduction and superposition are emphasized, as well as ways to treat perfectly insulated boundaries.The final topic in heat transfer is estimation of heat-transfer coefficients in flow in tubes. Although no other geometries are treated explicitly, I hope students recognize certain principles they can apply to other situations. We cover mass transfer only lightly, and only as by analogy to heat conduction: unsteady diffusion (by analogy to unsteady head conduction) and mass transfer in tubes (by analogy to heat transfer in tubes). The course seeks to emphasize intuitive and physical understanding of concepts and goes relatively lightly on math. In the study of unsteady conduction, for instance, students are not required to solve the partial differential equations, but to use and combine tabulated solutions to solve for temperature or heat transfer as a function of time in various geometries.
Just published a new bachelor course of Electrical Engineering: Electrical Power Drives.
This course was also important for the  DUT racing team


Course Description:
The student can:
Understand mechanical system requirements for Electric Drive
Understand and apply passive network elements (R, L, C), laws of Kirchhof, Lorentz, Faraday
Understand and apply: phasors for simple R,L,C circuits
Understand and apply real and reactive power, rms, active and reactive current, cos phi
Describe direct current (DC), (single phase) alternating current (AC) and (three phase) alternating current systems, star-delta connection
Understand the principle of switch mode power electronic converters, pole as a two quadrant and four quadrant converter
Understand principles of magnetic circuits, inductance's and transformers
The characteristics of importance are: torque/speed relation, efficiency, reactive power, voltage control, frequency control, starting current/power, methods to control starting current
The treated machines are:
Induction machines (asynchronous electric motors)
Synchronous machines (as motor and generator)
Understand principles and explain main characteristics of the following electronic conversion:
DC/DC converters (choppers)
DC/AC converters (inverters)
AC/DC converters (rectifiers)
AC/AC converters
The characteristics of importance are: input/output characteristics, control inputs, voltage/frequency control; cos phi
Understand, explain and specify electric drive systém of a hybrid car, with the use of the components mentioned.
OpenCourseWare has had a profound influence on the way students learn by making high-quality learning materials available through popular search engines. It has meant e.g. that students can compare their course with the one from MIT on the same subject but also that they can often explore on beforehand how a particular university engages a subject stimulating student exchange.
So if you are a student – in the broadest sense of the term, ranging from a full-time student to a professional who takes a course in the context of LifeLong Learning  – or a teacher, a university policy maker or an educational professional, you might want to share your views on:
    How well do you know Open Education and its many forms such as OpenCourseWare, MOOC's, OER etc., ?
    What are your experiences with Open Education?
    What are your motivations to learn from Open Courses?
    Do you have specific expectations toward Open Education?
    How important is openness for you, for your work, your study?
    How do you see Open Courses in future education?
We also want you to take a look at different scenarios that we have identified where OpenCourseWare can play a role in student mobility.  Which are the scenarios that you find most appealing? The scenarios that we present range from exploring teaser courses at other universities over facilitation of your stay abroad and later keeping in contact with the content, teachers and fellow students when back home.
The results of this survey will be used to formulate guidelines for universities that want to develop OpenCourseWare and are interested in stimulating student mobility, and will be published in several articles, workshops and conference presentations by the members of the OpenCourseWare Europe project.
We kindly ask you to take 15 minutes of time to complete the survey. It targets at any potential OCW user (which is nearly anyone) and can be completed anonymously. Feel free to distribute this link in your network: https://websurvey.kuleuven.be/index.php?sid=5596&lang=en
Just published a new course of TPM Minors and electives: Ethics and Engineering
During this course you will explore the ethical and social aspects and problems related to technology and to your future work as professional or manager in the design, development, management or control of technology. You will be introduced to and make exercises with a range of relevant aspects and concepts, including professional codes, collective reasoning, philosophical ethics, collective decision making (public choice), ethical aspects of technological risks, responsibility within organisations, responsible conduct of companies and the role of law, and game theory as a tool for analyzing ethical problems and solutions. You will analyse legal, political and organisational backgrounds to existing and emerging ethical and social problems of technology, and you will explore possibilities for resolving, diminishing or preventing these problems.
At now TU Delft OpenCourseWare has more than 115 courses free online. We were curious about our best visited courses and investigated the period from January 2013 till the end of June 2013.  Here is our top ten of best visited courses.
Beside TU Delft OpenCourseWare there are more than 250 other universities offering free online courses  like MIT, Yale, Notre Dame and UC Berkeley. Check out the nice Infographic about the movement.
Just published a new course of the master Systems Engineering, Policy Analysis and Management: Legal Aspects of MAS Design. The lecturer of the course is Nienke Saanen and was awarded as the best teacher of TPM in 2012
Runway extension, construction of works in protected areas, subsidizing sustainable projects… they all happen within a design space, limited amongst others by legal rules and requirements. To make optimal use of the design space, you have to know about these rules and requirements. When does a contract have to be tendered out, what rules are then applicable, what can be subsidized and what are the restrictions, how to comply with air quality requirements and can a frog really block a project? What alternative designs can be given in order to avoid legal problems? These and other problems will be addressed in this course.
At the end of the course the student will be able to:
• read and understand legal documents
• point out relevant legal aspects when designing or assessing a project
• carry out a basic check on the compatibility of a project with relevant law