About this blog
This weblog is part of the OpenCourseWare project of Delft University of Technology. We will inform you about updates of OCW-website and other interesting things around OpenCourseWare.
OCW Consortium

Visit other Opencourseware sites from around the world.
Every year a multi-discplinary team of 90 students from Delft University of Technology design a new race car to compete in the Formula Student Competition.
The main goal of the team is education: giving prospective engineers the hands-on experience of developing and building an actual race car. Besides that they of course compete with their electronic 4WD car to win the Formula student competition, like they did in 2012 and 2013.
OpenCourseWare partnered with the DUT Racing team to publish a series of courses that show how the basic engineering education in Delft connects to the concrete DUT Racing engineering project.
This year special attention is paid to the aerodynamics of the DUT 14 race car. Dr. ir. Gerrit Elsinga from the Fluid Mechanics department explains the basics of Race Car Aerodynamics in two short video lectures.
Race Car Aerodynamics Part 1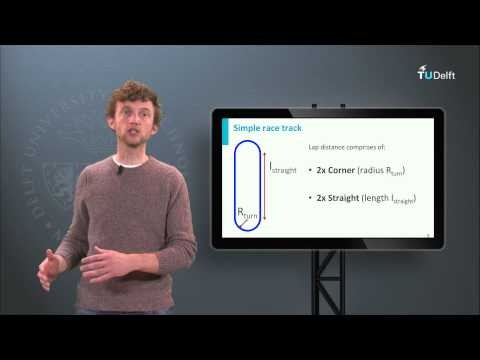 Click here for Race Car Aerodynamics Part 2. 

Additionally, a number of courses that apply to the design of the DUT '14 can be found under the following categories: Chassis, Vehicle Dynamics, Control Systems, Aerodynamics, Powertrain and Electronics.
The related OpenCourseWare, together with a short introduction on the category to which they are related, can be found under ocw.tudelft.nl/dutracing or http://dutracing.nl/explore-the-car/.